Fan powered crawl space ventilation quickly reduces moisture helping to protect both home and occupants.

Ventilates excess moisture, the cause of mold, mildew and wood rot. Increases air circulation to fight condensation.

Constant operation helps vent radon, treated wood off-gassing and odors that might otherwise migrate into living areas.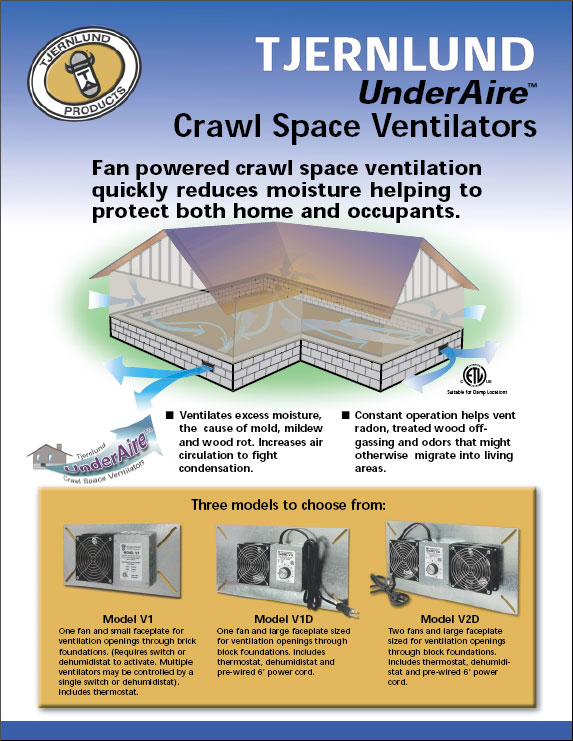 Improve crawl space ventilation with Tjernlund crawl space fans.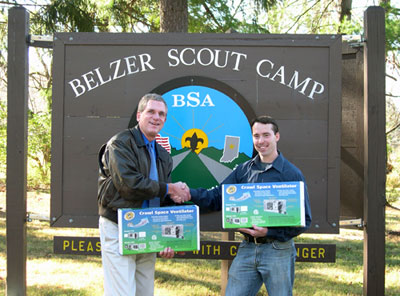 Tjernlund donates Crawl Space Fans to Belzer Scout Camp - Indianapolis, IN